Getting a psychic phone reading is awesome and totally fun. Why? Because you can get a reading in your jammies while you're sipping on a delicious hot chocolate or chai tea! :)  Here's where to get the best at a cheap price.
After LOTS and LOTS of research, talking to about a bajillion people and testing out different psychic phone reading services, this is my recommendation.
Why? Because, the people who give the readings are pretty down-to-earth and yes… normal.  Yes, I'm being blunt, but it's true. (Oh, and of course, they give great readings!)
Personally, I like to get readings from people who get my vibe and I totally connect with… you know – other people who like to watch HGTV, pin on Pinterest, and stuff like that.
For me, AskNow is the best choice to get a psychic phone reading, hands down.
BTW, I like to be totally transparent, so I wanted to let you know that if you work with an AskNow psychic, this blog earns a commission – but I ONLY recommend them because I've recommended them to my own mom :)
If this still feels good in your heart, I thank you SO much for helping me keep this blog running while getting yourself a great phone psychic reading and clarity at the same time!
You can also psychic tarot readings by phone!
The other thing I LOVE is that you can get a 15 minute reading for just $10 bucks! As a psychic reader myself, I know that this is a GREAT deal.
In 15 minutes, you can get a pretty thorough answer to almost any question.
I prefer this to the phone psychic reading services that give you an introductory offer of like 3 free minutes. Honestly, you just can't get that much insight in three minutes.
I'd much rather spend the $10 and get an in-depth answer.
If you're interested, here are the details:
If you're in the US, call this number and sign up to to talk to a psychic now (855) 693-2888
Or, if your shy about talking on the phone or outside of the US, you can use this link and get a live chat on your computer.
For my Spanish speaking friends, use this number to speak to a Spanish speaking psychic (855) 761-6677 or click below to sign up for a web chat: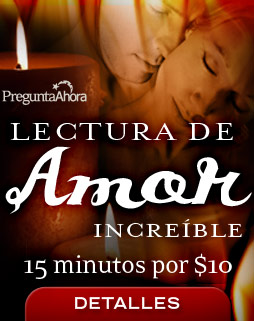 Psychic Phone Reading Tips
Be prepared. Before you hop on a phone psychic reading call, get your question clear in your mind. Write it down so you know exactly what you're going to ask.
Have a paper and pen handy. Whenever I get a psychic or tarot reading, I tell myself that I'm going to remember everything and then… I don't. So grab a piece of paper and a pen (preferably a glittery one – because life is more fun with glitter) and write down important stuff so you don't forget anything. If something doesn't make sense right now, it might later.
ETake a deep breath and relax. The energy will flow much better if you are relaxed. Don't be nervous. Take a few nice, deep breaths and relax.
Most important, remember to enjoy your reading and have FUN!